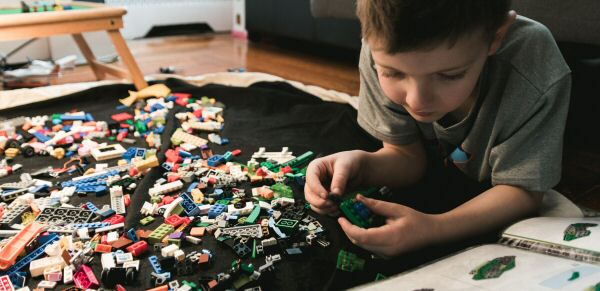 EDCI 625 Instructional Media
Philosophical, technical, ethical, and practical issues in using technology in the classroom. The course emphasizes both developing technical skills in technological areas appropriate to education, as well as exploring the educational advantages and disadvantages of using technology. Topics include the selection, production, utilization, and evaluation of audio, graphic, and electronic educational materials. Students will develop educational materials using technology, and present them publicly.
Units: 3
WHO NEEDS THIS COURSE?

Graduate students:

This course may also be taken by

Teachers for continuing education
Teachers and missionaries as non-degree course for professional development
Graduate students of other schools as transfer credit

TIME INVESTMENT

At least 4-5 per week day for approximately 2 months
COURSE GOALS
Upon completion of this course, the students will be able to:
Demonstrate knowledge and skills in integrating technology into education in a professional, creative, and effective way.
React critically toward some ideas, concepts, opinions, issues and techniques in educational technology. Demonstrate the ability of collaboration in a social environment on educational tasks from the technology point of view.
Demonstrate how to successfully implement technology in a classroom or school setting to solve an education problem.
Relate technology to learning theory and styles as well as develop the ability to learn independently in the digital age context.
Experience integration of faith and learning atmosphere in the class setting in both face-to-face and online activities.
TOPICS TO COVER
| | |
| --- | --- |
| Week 1 | Course Overview Learning Management Systems in Digital Age Tools: Moodle |
| Week 2 | Art, Technology, and Education Tools: Piktochart and Gimp |
| Week 3 | Animation and Games in Digital Learning Tools: Video Scribe |
| Week 4 | Audio Editing and Broadcasting Tools: Audacity and Podomatic |
| Week 5 | Video in Contemporary Education Tools: Movie Maker and Camstudio |
| Week 6 | Memory, Digital Media, and Notetaking Tools: Evernote and Lino |
| Week 7 | Mind Mapping in Digital Education Tools: Mind42 |
| Week 8 | Web Development and Digital Portfolio Tools: WordPress |
FACILITATOR/ DEVELOPER
Yaroslav Ovdienko, PhD in process

Yaroslav Ovdienko is currently taking PhD in Education at AIIAS.  His interests are in the fields of educational technology, media production, and curriculum and instruction.