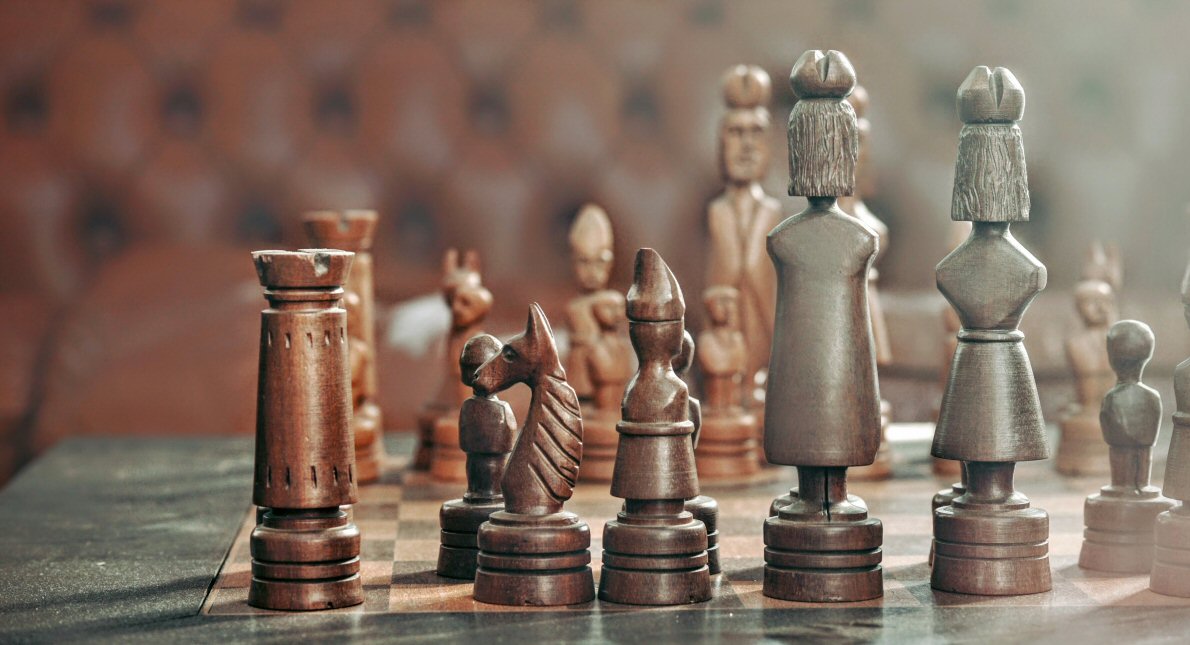 Photo by Maarten van den Heuvel on Unsplash
BUAD 691 STRATEGIC MANAGEMENT
The course provides the students with theory and practice in strategic management by the use of lectures and case analysis. It helps build in students' critical business skills of planning and managing strategic activities. Topics include determining mission, purpose and philosophy of companies, developing a company profile, conducting a resource analysis, assessing the external environment, identifying various strategic options, making strategic analysis and choice, setting long-term objectives, developing long term annual objectives and grand strategies, implementing strategic decisions, reviewing, and finally, controlling them.
Units: 3
WHO NEEDS THIS COURSE?

Graduate students:

This course may also be taken by

Business professionals for continuing education
Business professionals as non-degree course for professional development
Graduate students of other schools as transfer credits

TIME INVESTMENT

At least 3-5 hours /week day approximately for nine weeks
COURSE OUTCOMES
Upon completion of this course, the students will be able to:
develop an understanding of what strategic management process is;

design the strategic decision-making process for a multi-business corporation;

formulate corporate Vision and Mission statements and long term objectives;

conduct environmental scanning and diognize opportunities and threats facing the firm;

examine and analyze the industry environment;

critically assess a firm's internal resources and accurately identify its strengths and weakness;

appraise major strategic alternatives available to a firm comparing and contrasting; their advantages and disadvantages;

prioritize among various strategic alternatives choices;

implement strategy through resource allocation, organization, and systems;

manage the process of strategy evaluation and control; and

develop a complete strategic for an organization
TOPICS TO COVER
WEEK 1: STRATEGIC MANAGEMENT ESSENTIALS
Define Strategic Management
Understand Key Terms in Strategic Management
Create a Strategic-Management model
Argue the benefits of Strategic Management
Why Some Firms Do No Strategic Planning
Assess the pitfalls in Strategic Planning
Examine the guidelines for Effective Strategic Management
Justify Business Ethics in Strategic Management
Compare Business and Military Strategy
WEEK 2: VISION AND MISSION ANALYSIS
What do we want to become?
What is our Business?
Importance of Vision and Mission Statement
Characteristics of a Mission Statement
Mission Statement Components
Writing and Evaluating Mission Statements
WEEK 3: THE EXTERNAL AUDIT
The Nature of an External Audit
The Industrial Organization (I/O) View
Economics Forces
Social, Cultures, Demographic, and Environmental Forces
Political, Governmental, and Legal Forces
Technological Forces
Competitive Forces
Competitive Analysis: Porter's Five-Forces Model
Sources of External Information
Forecasting Tools and Techniques
The Global Challenge
Industry Analysis: The external Factor Evaluation (EFE) Matrix
The Competitive Profile Matrix (CPM)
WEEK 4: THE INTERNAL AUDIT
The Nature of an Internal Audit
The Resources-Based View
Integrating Strategy and Culture
Management
Marketing
Finance/Accounting
Production/Operations
Research and Development
Management Information Systems
Value Chain Analysis
The Internal Factor Evaluation (IFE) Matrix
WEEK 5: TYPES OF STRATEGIES
Long-Term Objectives
Balanced Scorecard
Types of Strategies
Integration Strategies
Intensive Strategies
Diversification Strategies
Defensive Strategies
Michael Porter's Generic Strategies
Means for Achieving Strategies
Strategic Management in Nonprofit and Governmental Organization
WEEK 6: STRATEGY GENERATION AND SELECTION
The Nature of Strategy Analysis and Choice
A Comparative Strategy-Formulation Framework
The Input Stage
The Matching Stage
The Decision Stage
Cultural Aspects of Strategy Choice
The Politics of Strategy Choice
Governance Issues
WEEK 7: STRATEGY EXECUTION
The Nature of Strategy Implementation
Annual Objectives
Policies
Resources Allocation
Managing Conflict
Matching Structure with Strategy
Restructuring, Reengineering, and E-Engineering
Linking Performance with pay
Managing Resistance to Change
Managing the Natural Environmental
Creating a Strategy-Supportive Culture
Production/Operations Concerns When Implementing Strategies
Human Resources Concerns When Implementing Strategies
WEEK 8: STRATEGIC MONITORING
Strategic Evaluation Process, Criteria and Method
The Three Strategy Evaluation Activities

Reviewing Bases of Strategy
Measuring Organizational Performance
Taking Corrective Action

Balanced Scorecard
Strategy Mapping
WEEK 9: STRATEGIC PLAN PROJECT
Presentation of written culminating strategic plan project
Oral presentation
COURSE FACILITATOR
KEPHA PONDI, PhD

Dr. Kepha O. Pondi is an assistant professor of the Business Department of the Graduate School at the Adventist International Institute of Advanced Studies (AIIAS). He has taught many different management courses, including Strategic Management. He is also the research methodologist, acting director of Asia Pacific Research Center, chair of Ethics Review Board and a member of Finance Committee at AIIAS. Prio to this, he served as the vice president for Finance at the Adventist University of Africa and chief financial officer of various SDA organizations in Kenya. His research interests are in interdisciplinary research, social capital, behavioral finance, and organizational development.
COURSE DEVELOPER
ERIC NASUTION, PhD

Dr. Eric Nasution is an emeritus professor at AIIAS.  He has rich and vast experiences in finance both in profession and academic settings for many years. He served as a financial analyst/auditor, managing director, vice president for investing banking, deputy manager and AVP financial service officer in various companies and banks both in the Philippines and Indonesia. His expertise in the field of finance has contributed a lot in his teaching career. Prior to his retirement, he served as a professor and chair of the Business department, dean of Economic Faculty and vice president for Academic and dean for Graduate School at AIIAS, Swiss German University and Sekolah Tinggi Ilmu Ekonomi Jakarta respectively.