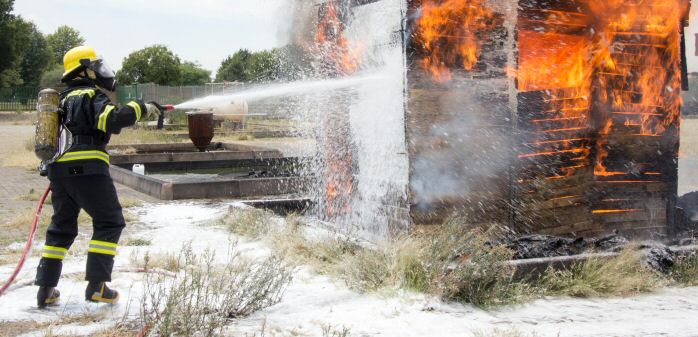 Photo by Hush Naidoo on Unsplash
PHFN 610 Principles of Environmental Health and Disaster Management
A study of environmental factors and how they interact with agent and host factors in the causation, prevention, and control of disease in human populations and appropriate technologies for intervention. Focus is on water supply, sanitation; industrial and solid waste management, vector control and atmospheric pollution control. The course will also include a review of the types and public health consequences of natural and man made disasters, principles of emergency planning, including evacuation procedures, management of disaster casualties, control of disease outbreaks and meeting the physical and psychological needs of disaster victims. Steps in disaster response and recovery and coordination of emergency relief operations will also be reviewed.
Units: 3
WHO NEEDS THIS COURSE?

Graduate students:

This course may also be taken by:

Heatlth professionals continuing education
Health professionals as non-degree course for professional development
Graduate students of other schools as transfer credit

TIME INVESTMENT

At least 3-5 hours/week day for approximately 2 months
COURSE GOALS
Upon completion of this course, the students would have:
Demonstrate an understanding of the relationship and inter-relationship between environmental, socioeconomic, and political factors and human health.
Propose practical solutions to existing environmental health problems in communities and actively participate in the process of solving the problems.
Identify the health effects urbanization and industrial production and hazards associated with common energy sources and discuss potential alternative energy sources.
Identify key environmental health hazards associated with housing and urban residence and possible measures to ameliorate these effects
Discuss global health measures that can be taken to address environmental health problems.
Plan and implement a disaster management program.
TOPICS TO COVER
Week 1

Health and Environment, Nature of Environmental Health Hazard

Week 2

Risk Assessment and Management

Week 3

Clear Air and Pollution Control, Industrial Pollution and Chemical Safety

Week 4

 

Water and Sanitation

Week 5

Food and Agriculture

Week 6

Human Settlement and Urbanization

Week 7

Health and Energy Use

Week 8

Trans-boundary Health Concerns, Action to Protect Health and Environment

Week 9

Disaster Management
FACILITATOR
Alaisa Mbriri, DrPH

Dr. Alaisa Lee Mbiriri is a Malawian national, born and raised in Zimbabwe. She is currently serving as a faculty at AIIAS Public Health department. She is a food scientist and nutritionist by profession, and holds a doctoral degree in Public Health Major in Preventive Health Care. She is an enthusiast in health promotion currently working towards being certified as a Lifestyle Medicine specialist. A certified trainer for women leadership, Dr. Alaisa enjoys training women for leadership
DEVELOPERS
 

Klaus Irrgang, DrPH

Dr. Klaus Irrgang is the original developer of this online course. He is now currently serving as an associate professor at Burman University in Canada. He finished his doctoral degree in Public Health in Loma Linda University, California. He served the Public Health department of AIIAS as a faculty for several years.

 

Ayuka Oendo, PhD

Dr. Ayuka Oendo later updated and revised the course. He was a former faculty of the Public Health department at AIIAS. He has been a health advocate and served various Adventist institutions for several years. His interests are in the fields of environmental health, community development, and health research.