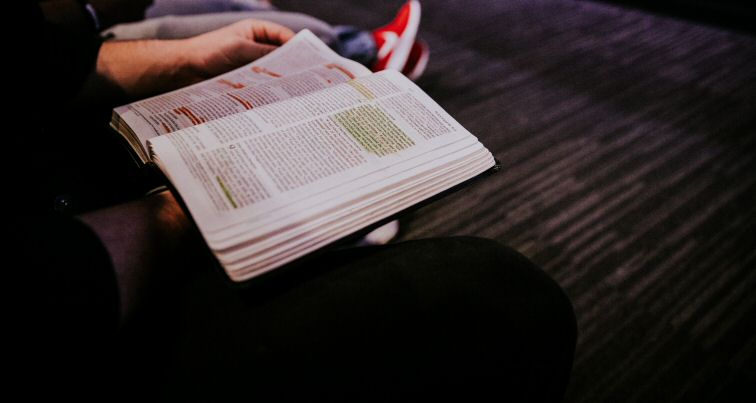 Photo by Hannah Busing on Unsplash
GSEM 608 Advanced Methods of Teaching Bible
This course is designed to provide theoretical and experiential knowledge related to teaching techniques, values teaching, and student growth and development characteristics. Emphasis is given to the practical application of concepts and tools discussed in the classroom, with a requirement to demonstrate mastery of material in actual classroom teaching.
Units: 3
WHO NEEDS THIS COURSE?

Graduate students:

This course may also be taken by

Pastors for continuing education
Pastors and missionaries as non-degree course for professional development
Graduate students of other schools as transfer credit

TIME INVESTMENT

At least 3-5 hours/week day for approximately 2 months. Each semester hour of credit is the equivalent of sixteen 50-minute (online) class sessions. On average, the student is expected to spend an additional 2-3 hours (depending on the program) of individual work and study outside of (online) class for each 50-minute (online) class session (AIIAS bulletin, 30).

COURSE GOALS
Upon the successful completion of this course, students are expected to:
Understand and internalize the indispensable role of teaching in Christian ministry especially to the Seventh-day Adventist Church.
Develop creative teaching methods and strategies that elicit better learning results.
Better relate teaching methods and strategies to students' developmental nature and needs according to their age level.
Demonstrate competence in teaching Biblical values, narratives, doctrines, parables, and Bible personalities.
Identify workable theories and principles applicable in the process of teaching and learning.
Develop proficiency in constructing teaching plan with appropriate behavioral objectives, teaching methods and strategies.
Demonstrate vibrant classroom environment through application of contingent classroom management principles.
TOPICS TO COVER
Week 1

Biblical Foundation of Teaching

Week 2

Individual Needs and Characteristics of the Learner

Week 3

Theories and Principles of Teaching

Week 4

 

Qualities and Traits of Bible Teachers

Week 5

The Inductive Method of Bible Study and Lesson Plan Structuring

Week 6

General Teaching Methods in Teaching Bible

Week 7

Teaching Strategies According to Age Group

Week 8

Teaching Strategies (by type of literature)

Week 9

Preparation and Application
FACILITATOR
Diói Cruz, DMin

A native of São Paulo, Brazil, Dr. Diói Cruz has a long cross-cultural experience. He completed his Doctorate in Ministry with an emphasis on Leadership and Global Mission at the Adventist University of Africa, Kenya, through Andrews University. His particular areas of interest are contextualized evangelism, cross-cultural communication, sociolinguistics, holistic ministry, and leadership.
DEVELOPER
Bienvenido Mergal, PhD

Dr. Bienvenido Mergal is currently serving as the Vice President for Nurture Discipleship Retention / Integrated Evangelism Lifestyle at Southern Asia-Pacific Division (SSD). He was a former faculty at the Seminary school at Adventist International Institute of Advanced Studies (AIIAS) for several years. He is a seasoned pastor, institutional administrator, inspiring educator, and dedicated leader.