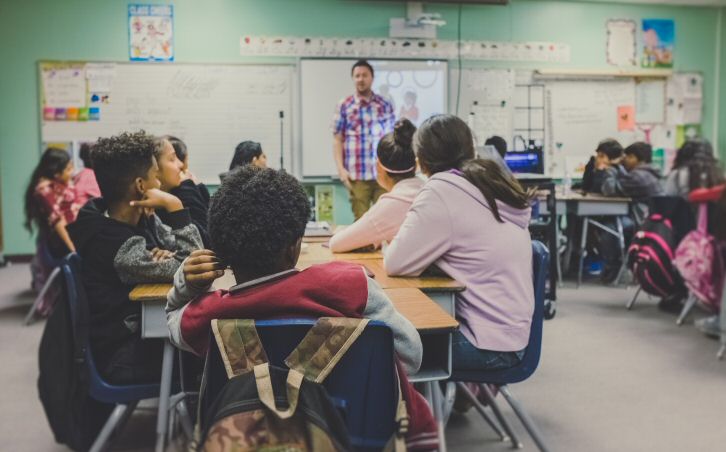 EDAD 610 Supervision of Instruction
An overview of the principles and processes of supervision instruction within the framework of teacher growth and development. This course explores the rationales, assumptions, processes, and implications related to a variety of instructional supervision practices and contexts associated with supervision of instruction and teacher growth. The emphasis is on research-based practices to provide focused feedback designed to increase student learning in a community of learners.
Units: 3
WHO NEEDS THIS COURSE?

Graduate students:

MA-C&I/EdAd
Graduate Certificate in Education (Optional)

This course may also be taken by

Teachers for continuing education
Teachers as non-degree course for professional development
Graduate students of other schools as transfer credit

TIME INVESTMENT

In this course, the exploration of core concepts and methodologies of instructional supervision will be achieved via online lecture materials and related readings. The online discussions on constructs, strategies, and issues, based on professional experiences, readings, and personal beliefs can be attained in active participation in forums of teacher and students. Further studies on certain topics can also be reached by examining relevant electronic materials accessible in the Web.

Plan to set aside at least 12 hours per week for learning activities such as reading,

journaling, participating in forums, and completing assignments. As a graduate student, you can decide to reserve quality time to work for all the requirements of this course.
COURSE GOALS
Upon the successful completion of this course, you should be better prepared to:

Deliberate the fundamental purpose of true education as a foundation of instructional supervision.

Delineate the development of supervisory practices to determine their rationale and appreciate their application for school success.

Identify the elements that constitute effective pedagogy as a guide for working with teachers and the basis for effective instructional supervision.

Articulate an understanding of the ways of providing focused feedback during classroom observations for optimal teacher development.

Demonstrate an understanding of clinical supervision, peer coaching, and other processes to develop teaching expertise.

Determine the various approaches or interpersonal skills needed by instructional supervisors in dealing with teachers of varied levels of expertise.

Identify the criteria for assessing teacher competence as basis for an effective teacher evaluation.

Describe the roles of instructional supervisors in effecting school improvement through research and professional and curriculum development.

Develop a supervisory plan that addresses a specific need or issue in an actual school setting, based on biblical, ethical, and accepted principles of instructional supervision.
TOPICS TO COVER
Week 1

SuperVision for Successful Schools

Week 2

The Traditional School and the Dynamic School

Week 3

The Development of Educational Beliefs, Teaching and Supervision

Week 4

 

Interpersonal Skills in Educational Supervision

Week 5

Technical Skills in Educational Supervision

Week 6

Technical Tasks of Supervision 1

Week 7

Technical Tasks of Supervision 2

Week 8

Cultural Tasks of Educational Supervision

Week 9

Final Examination
FACILITATOR
Olivia Borci Vasquez, PhD

Dr. Olivia B. Vasquez is a retired teacher, supervisor and administrator in Adventist institutions. Prior to her retirement, she served as the dean of the School of Education at Mountain View College, Valencia City, Bukidnon, Philippines for 12 years. She was also assigned to be a college supervisor both for the Elementary and Secondary Teaching Interns for 14 years.

Though, she has retired from her active service in the Adventist denomination, her passion and dedication in teaching remains on fire. Currently, she is still teaching some Education courses in some Adventist institutions.
DEVELOPER
Leni Casimiro, PhD

Dr. Leni Casimiro served as a school teacher and principal in several elementary schools of Central Luzon Conference before she was called to serve at the Adventist International Institute of Advanced Studies (AIIAS). At present, she is the director of AIIAS Online. She has a PhD in Education with emphasis in Curriculum and Instruction and a cognate in Educational Administration.

Her primary interest in instructional supervision and Christian education has led her to conduct research in the areas of instructional design, teacher and student engagement, faith and learning integration, and more, both for the online and face-to-face learning modalities.