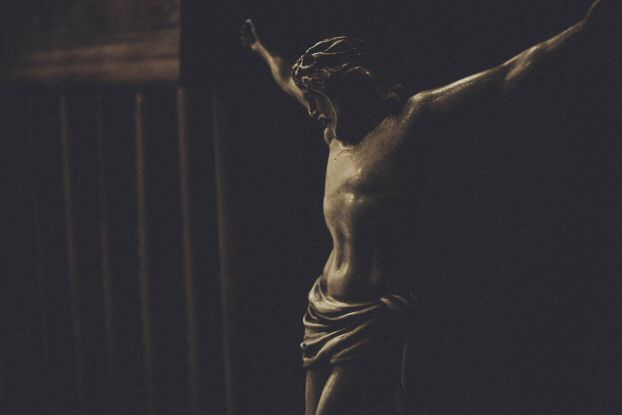 THST 518 Doctrine of Salvation
A study of the Christian experience of salvation, focusing on the nature and consequences of sin, the meaning and means of salvation, and the relationship between law and grace, justification and sanctification.
Units: 3
WHO NEEDS THIS COURSE?

Graduate students:

Master of Ministry
Master of Divinity

This course may also be taken by

Pastors/Teachers for continuing education
Pastors/Teachers as non-degree course for professional development
Graduate students of other schools as transfer credit

TIME INVESTMENT

At least 2-3 hours/day for approximately 2 months
COURSE GOALS
Upon completion of this course, the student is expected to:
Understand the importance of the doctrine of salvation in the context of the cosmic Great Controversy between good and evil.
Have the right concept of law, sin, and salvation.
Be aware of the issues related to the relationship between the law and grace.
Comprehend the difference between justification and sanctification.
Realize the uniqueness of Adventist doctrine of salvation.
TOPICS TO COVER
Week 1

Introduction to Doctrine of Salvation

Week 2

The Great Controversy and the Plan of Redemption

Week 3

Nature and Function of God's Moral Law  

Week 4

 

Repentance and Justification

Week 5

Conversion (New Birth)

Week 6

Sanctification

Week 7

Glorification

Week 8

Summary and Conclusions
FACILITATOR/DEVELOPER
 

Kyungho Song, PhD

Dr. Kyungho Song is currently serving as the Chair of Theological-Historical Studies department at AIIAS Theological Seminary. He has been teaching at AIIAS for 22 years as a theology professor. This on-line course has been developed by Himself. Besides this course, he has also developed and taught other online courses such as Distinctive Doctrines of the Seventh-day Adventist Church and Revelation, Inspiration, and Prophetic Guidance.