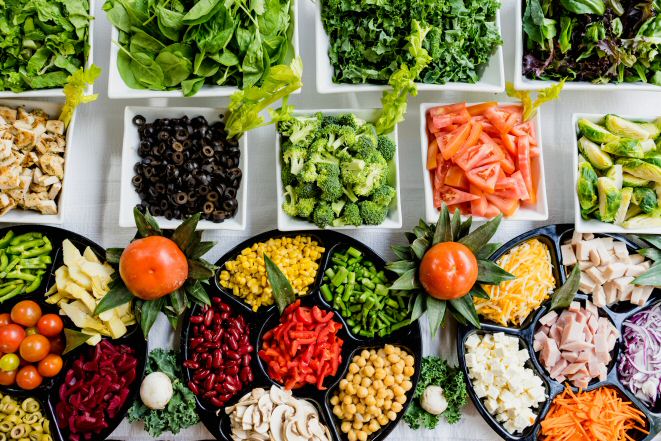 PHNU 640 Public Health Nutrition
A study of the principles of nutritional science and their application to the health of the public throughout the life cycle. This course also examines nutrition intervention programs for the prevention and control of nutrition-related diseases. Field experience.
Units: 3
WHO NEEDS THIS COURSE?

Graduate students:

MPH (Emphases: Health Promotion and Nutrition)

This course may also be taken by

Health promoters for continuing education
Health promoters as a non-degree course for professional development
Graduate students of other schools as transfer credit

TIME INVESTMENT

At least 3 hours per day
COURSE GOALS
Upon completion of this course, the students will be able to:
Cognitive
Explain public health nutrition in terms of its philosophy, goals, concepts, and scope.

Discuss the ecological and world challenges in public health nutrition.

Identify nutrition programs and policies that has proven successful in improving the nutritional health of the public at local and international levels.

Describe the special nutritional needs of each age group throughout the life cycle.
Procedural
Apply principles of assessment in determining the nutritional needs of a community.

Conduct a research on the effects of PHN to participants in a community level.

Implement a public health nutrition program in a community level.

Apply behavior change theories in the public health nutrition program.

Use mass media communications in the public health nutrition program.
Values
Appreciate the wisdom inherent in God's dietary plan for humans and the advantages of the Seventh-day Adventist's diet and lifestyle.
TOPICS TO COVER
Week 1

Public Health Nutrition Philosophy, goals, basic concepts, and scope

PHN: World Challenges, Policies, and Programs

Week 2

Community Nutritional Needs and Assessment

Assessment of Target Population's Resources

Evaluating PHN Programs

Week 3

Nutrition in Pregnancy and Lactation

Week 4

Nutrition in Infancy

Week 5

Nutrition in Childhood

Week 6

Nutrition in Adolescence

Week 7

Nutrition in Adulthood

Week 8

Nutrition in Elderly
FACILITATOR/DEVELOPER
Chirlynor Ebora-Calbayan, DrPH, RND

Dr. Chirlynor Calbayan is a full time faculty member at AIIAS Public Health Department. She is a registered nutritionist-dietician and holds a doctoral degree in Public Health Major in Preventive Health Care.  Her expertise is on nutrition and risk reduction to lifestyle diseases. Before coming to AIIAS, she served as a health educator, clinical dietician, public health nutritionist, and adjunct professor in different organizations.