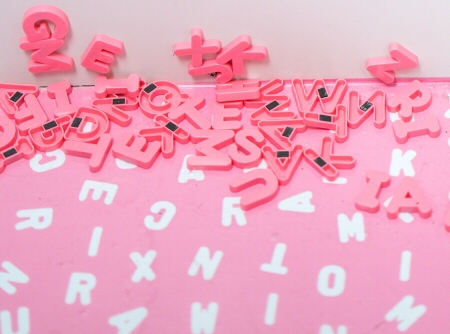 Photo by Jason Leung on Unsplash
EDTE 620 Second Language Acquisition
This course is an overview of theories of first and second language acquisition, including comprehensible input, the monitor hypothesis, order of acquisition, and the role of linguistics in understanding language acquisition. The differences between learning and acquisition, EFL, ESL, and ESP, pedagogy and andragogy, learner's characteristics and motivation are also discussed. Traditional and current approaches to language teaching will be discussed, including grammar/translation approaches, communicative language teaching and constructivist theories.
Units: 3
WHO NEEDS THIS COURSE?

Graduate students:

MAEd (Emphases: Curriculum & Instruction, TESOL)

This course may also be taken by

Teachers for continuing education
Teachers and missionaries as non-degree course for professional development
Graduate students of other schools as transfer credit

TIME INVESTMENT

At least 3 hours a day for approximately two months.
COURSE OUTCOMES
Upon completion of this course, the students will be able to:
Evaluate the strengths and weaknesses of approaches to language teaching that have been used over the centuries until the present day.
Document their feelings, thoughts, reactions, and questions as they reflect on their language learning experiences.
Identify and explain the factors that influence the acquisition of language.
Compare and contrast the processes of first-language and second-language acquisition.
Define and differentiate the terms learning and acquisition as they are sometimes used in the second language context.
Explain the effects of age on language acquisition and how these might affect teaching styles and methods.
Describe the similarities and differences inherent in various language learning settings such as ESL and EFL, and how these might affect teaching styles and methods.
Evaluate current issues in second language learning and take a stand.
Make informed choices of particular teaching techniques and methods based on an understanding of the language acquisition process.
TOPICS TO COVER
Week 1

Definition of SLA
SLA overview:

Where it came from
How connected to other fields it is
Similarities and differences between first language (L1) and second language (L2).

Week 2

Discussion of 3 major groups of factors that affect SLA

L2-learner characteristics from different perspectives
L2 teachers and their influence in an L2 classroom
External factors, independent of the learners and the teacher

Week 3

Or why we do things the way we do them in L2 teaching: Discussion of 3 major groups of theories:

Nativist theories
Interactionist theories
Cognitivist theories

Week 4

Or what happens behind the scenes when we learn the meaning of an L2 word: Analysis of some of the common ways of looking at L2 vocabulary or lexicon.

Week 5

Practical application of the theories seen above:

Definition and importance of "strategy"
L2 learning and teaching strategies
Discussion of different strategies that have been developed over the years
Teaching methods: Traditional versus new ones.
How strategies are linked to different theories seen previously in this course

Week 6

Language policy and planning
Language assessment and evaluation

Week 7

How to utilize technology in L2 teaching, learning, assessment, and research to make the L2 learning process a lot more effective and efficient
How to deal with technology-based issues

Week 8

The importance of research when it comes to implementing effective L2 teaching
Research to diagnose:

Learner's needs
Instructional needs
Quality of instructional materials
Effectiveness of instructional strategies, among others
The L2 teacher as a researcher practitioner

Research in SLA:

Unique approaches
Traditional social research methods—quantitative, qualitative, and mixed-methods approaches

Week 9
 

SLA as a new yet well established field
Pressing demand that originated it: millions of immigrants in need of learning an L2
Current access to abundant research from different:

Perspectives
Countries
Languages
Instructional settings
Ages of learners

New trends that are emerging
COURSE FACILITATOR
Claudia E. Blath, MAEd TESOL

CLAUDIA BLATH finished her MA degree in Education with emphasis in TESOL at AIIAS in 2015. Since then she has been living in Buenos Aires, Argentina, and working from home as the translator and editor of the Adult Sabbath School Bible Study Guide, Spanish edition, among many other freelance projects. She loves doing research and writing, and is here today hoping to be part of "those who, through the grace of God, have received intellect and spiritual benefits are, as they advance, to carry others with them to a higher excellence. And this work, done to promote the good of others, will have the co-operation of unseen agencies. As we faithfully continue the work, we shall have high aspirations for righteousness, holiness, and a perfect knowledge of God. We shall be complete in Christ in this life, and shall take our increased capabilities with us to the courts above, there to continue the higher education" (Ellen G. White, Youth Instructor, Dec. 8, 1898, par. 15).
DEVELOPER
Safary Wa-Mbaleka, PhD

SAFARY WA-MBALEKA has designed and taught many TESOL courses in the Philippines, USA, Puerto Rico and the Democratic Republic of Congo. He served 8 years as the TESOL program director at AIIAS before being called to serve at the Adventist University of Africa in 2019 where he is currently serving as the director of AUA Online while teaching leadership and research courses. A number of his publications in the field of TESOL are freely accessible online. In TESOL, he is especially passionate about research on Mother-Tongue-Based Education, multicultural education, and L2 teachers and learners.