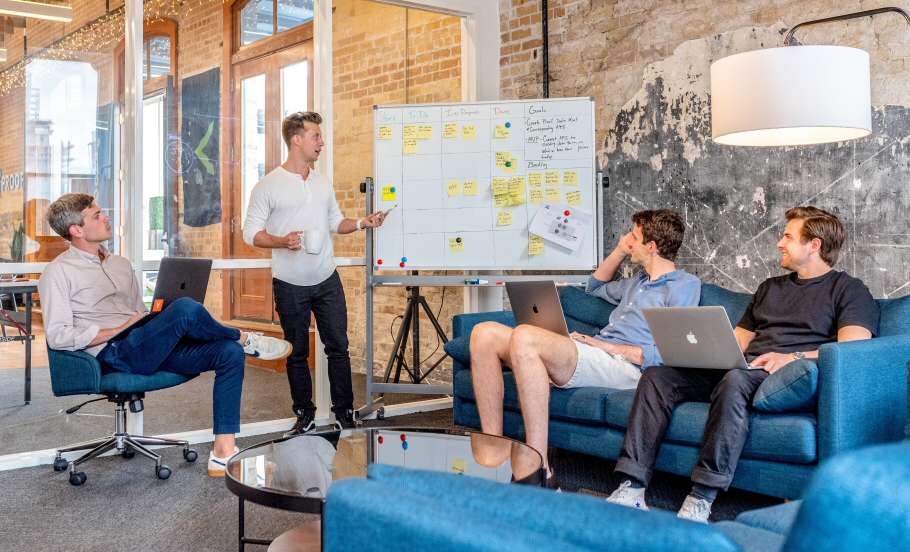 Photo by Austin Distel on Unsplash
BUAD 615 Marketing Management
A course designed to enable the student to develop and implement marketing strategies. Both the local and global marketplace are considered in analyzing marketing opportunities; selecting target markets; designing marketing programs; and organizing, implementing, and controlling marketing efforts.
Units: 3
WHO NEEDS THIS COURSE?

Graduate students:
This course may also be taken by

Business professionals for continuing education
Business professionals as non-degree course for professional development
Graduate students of other schools as transfer credit

TIME INVESTMENT

5-8 hours a week
COURSE GOALS
Upon completion of this course, the students will be able to:
Gain a practical understanding of marketing concepts and its critical role within an organization
Be able to apply key marketing concepts in b2c and b2b organizations
Know how to design marketing strategies for existing brands and startups
Know how to segment the market, target, and position a brand
Develop a complete marketing plan for a brand
Know how to create, deliver, and communicate superior value of a brand
Tap into global markets utilizing a host of marketing channels
TOPICS TO COVER
| | |
| --- | --- |
| Week 1 | Understanding Marketing Management; Readings: (Chapters 1-2) |
| Week 2 | Capturing Marketing Insights; Readings: (Chapters 3-4) |
| Week 3 | Connecting with Customers; Readings: (Chapters 5-8) |
| Week 4 | Building Strong Brands; Readings: (Chapters 9-12) |
| Week 5 | Creating Value; Readings: (Chapters 13-16) |
| Week 6 | Delivering Value; Readings: (Chapters 17-18) |
| Week 7 | Communicating Value; Readings: (Chapters 19-22) |
| Week 8 | Conducting Marketing Responsibly for Long-term Success; Reading: (Chapter 23) |
| Week 9 | REVIEW |
FACILITATOR
Anup Dominic, PhD in Business (in process)

Anup Dominic, is presently an on-campus fulltime doctoral student at AIIAS, pursuing an emphasis in business marketing. He holds a master's in business administration from the University of Wollongong in Dubai, United Arab Emirates (2018) and a Bachelor of Science in finance from Florida Atlantic University, Boca Raton, Florida, USA. His career that spans over 15 years was primarily in Sales and Marketing at several prominent companies in Dubai, UAE, representing the industries of automotive, banking, construction, consultancy, maintenance, and digital, publishing and event media.
DEVELOPERS
Kenneth Swansi, PhD

Dr. Kenneth Swansi is an associate professor and chairperson of the Business Department at AIIAS. He has been actively engaged in research more particularly in the field of economics and strategic management. He has taught several business courses at various institutions for many years and mentored many young business professionals in their chosen business careers.