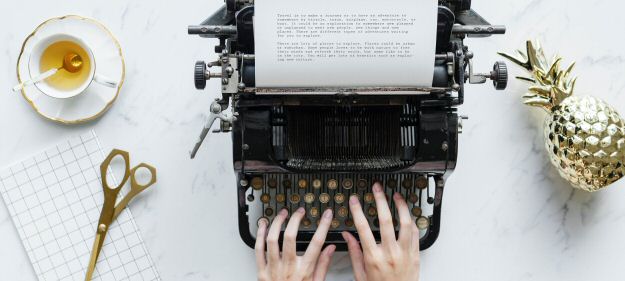 RESM 520 Academic Writing
Necessary skills for academic writing, including proper use of sources and avoiding plagiarism, organization, the basics of APA style, punctuation, and gender inclusive language. Academic writing ability and knowledge of research procedure is developed through class activities and feedback.
Units: 2
WHO NEEDS THIS COURSE?

AIIAS graduate students:

MAED (core course)
MBA/MSA (core course)
MPH (core course)

TIME INVESTMENT

Mastery of academic writing is achieved through constant practice. The course is therefore offered in one semester (4 months) to give the students ample time for practice. Your time investment for this class depends on your English language proficiency.
COURSE GOALS
Upon completion of this course, the students will be able to:
Take responsibility for proper grammar use, spelling, punctuation, and format.
Effectively use writing tools such as a spell-checker, grammar checker, thesaurus, style manual, etc.
Become aware of personal weaknesses in grammar, format, mechanics, and other technical aspects of writing, and develop techniques for improving their weaknesses.
Master academic writing skills such as directness, precision, organizing, analyzing, synthesizing, and learning to cite carefully and correctly.
Take responsibility for their own writing, and accept the ability to write well as a necessary part of any graduate program.
Learn to see writing as a process, and understand the steps in that process.
Gain experience and confidence in academic writing.
Understand clearly the meaning of plagiarism, the forms it can take, ways to avoid it, and reasons why it must be avoided.
Develop the critical thinking abilities necessary for analysis.
Understand and demonstrate the ability to use properly concepts such as sentence and paragraph structure, organization, flow, and building bridges between ideas.
Understand the differences between academic writing and creative writing; between advocacy and non-advocacy; between research essay, and critical review.
Catch a vision of the idea of a perfect document, with no errors of any kind. Be able to approximate such a document in their own work.
TOPICS TO COVER
| | |
| --- | --- |
| Week 1 | Writing Problems and Solutions |
| Week 2 | Genres of Writing |
| Week 3 | Writing and Thinking |
| Week 4 | Critical Reading and Critical Review |
| Week 5 | Paragraph Structure/Organization |
| Week 6 | Scholarly Writing and Plagiarism |
| Week 7 | APA in Text Referencing |
| Week 8 | APA Reference List Rules |
| Week 9 | Using Sources and Maintaining Flow |
| Week 10 | The Solo Taxonomy |
| Week 11 | [Midterm Exam] |
| Week 12 | Writing about Data |
| Week 13 | Academic Writing Conventions |
| Week 14 | Punctuation |
| Week 15 | Precision Thinking and Writing |
| Week 16 | The Persuasive Essay |
| Week 17 | [Final Exam] |
FACILITATOR
Sheralee Thomas, PhD

Dr. Sheralee Thomas currently resides in Maryland, USA, with her husband and two children whom she homeschools. She teaches Education and Theology classes online for AIIAS and Washington Adventist University and works online as an Instructional Facilitator for Andrews University. 
DEVELOPER
Shawna Vyhmeister, PhD

Dr. Shawna Vyhmeister currently serves as the research professor at Middle East University in Lebanon. She worked as the Education Chair and Professor at the Graduate School of AIIAS for more than ten years.