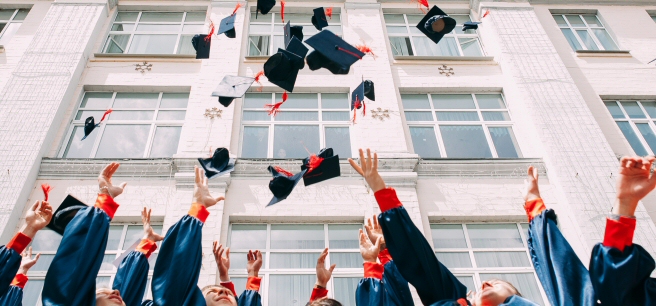 Photo by Vasily Koloda on Unsplash
EDAD 651 Principalship and School Improvement
The study of leadership and its dynamics as it applies to the administration of elementary and secondary schools, highlighting planning and implementing change for school improvement. The course explores the principal's role in providing moral, relational, instructional, and administrative leadership within the context of a school's culture and in the management of the school's resources such as human resources, financial resources, instructional resources, and others.
Units: 3
WHO NEEDS THIS COURSE?

Graduate students:

This course may also be taken by

Educators for continuing education
Educators as non-degree course for professional development
Graduate students of other schools as transfer credit

TIME INVESTMENT

The student needs to devote 18 hours per week to reading and thinking, discussion forums, application papers, projects, and other requirements.
COURSE OUTCOMES
Upon completion of this course, the student should be able to:
Discuss the roles and responsibilities of a school principal.
Analyze school leadership theories and describe how they impact schools in their own countries.
Assess the culture and climate of a school and effect change towards a safe and healthy learning community functioning as an integral part of society.
Manage, develop, and align the resources available to a school to lead it towards fulfilling its mission and realizing a vision for school improvement.
Manage the development of the curriculum and instructional effectiveness of a school.
Value effective communication with the various stakeholders of the school community.
TOPICS TO COVER
| | |
| --- | --- |
| Week 1 | Leadership Theories |
| Week 2 | The Principal as a Spiritual Leader |
| Week 3 | The Principal as a Culture Builder |
| Week 4 | The Principal as a Resource Manager |
| Week 5 | The Principal as an Instructional Leader |
| Week 6 | The Principal as a Communicator |
| Week 7 | The Principal as an Advocate of Professional Development |
| Week 8 | The Principal as an Agent of Change |
| Week 9 | The Principal as an Administrator |
COURSE FACILITATOR
Arceli Rosario, PhD

Dr. Arceli Rosario is a professor and chair of the Education Department of the Graduate School of the Adventist International Institute of Advanced Studies. Prior to her call to AIIAS, she taught high school for 22 years and served as principal for 5 years. From the secondary level, she moved to the tertiary level as a faculty, as vice president for academic affairs, as president.

Her research interests include educational administration and leadership, women leadership, Adventist church issues, and marginalized groups. With her two students, Ranzolin Bayeta and Chona Ramos, she has developed an instrument to evaluate the effectiveness of Adventist basic education principals in the performance of their roles through the lens of students.
DEVELOPERS
This course has been developed and updated by several faculty members of the Education Department at AIIAS throughout the years.